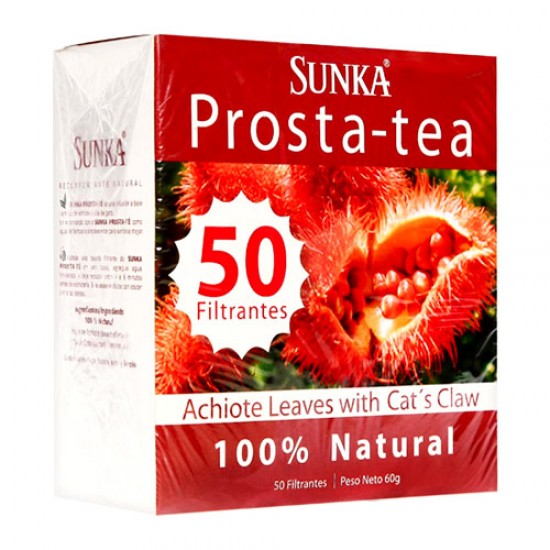 New
PROSTA TEA INFUSIONS - SUNKA , BOX OF 50 TEA BAGS
Stock:

In Stock

Model:

SUNKPROSTA50U

Weight:

400.00g

Location:

PERU

Sunka
190 samples sold
Product Views: 167
Sunka - Prosta Tea Herbal Infusions , Box of 50 Tea Bags : Prosta Tea is a peruvian infusion made of Annatto ( achiote) leaf, that acts as an anti-inflammatory over the prostate. It is
an effective diuretic that acts over the urogenital system and regulated the kidney's function, relieving prostate pain.
Ingredients:
Annatto leaves (Bixa orellana)
Indications:
SUNKA Prosta-tea shall be consumed 3 times a day or as a common beverage. Put a bag of SUNKA Prosta-tea in a boiling water cup for 4 to 6 minutes. Add sugar or honey if you wish.