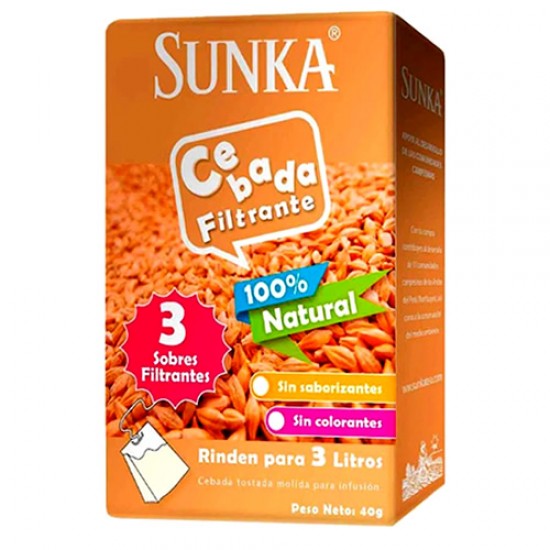 New
BARLEY TEA INFUSIONS - SUNKA , BOX OF 40 GR
Stock:

In Stock

Model:

SUNKATEABARLEY40GR

Weight:

110.00g

Location:

PERU

Sunka
190 samples sold
Product Views: 161
Sunka - Peruvian Barley Tea Infusions , Box of 40 gr - Sunka Family Filtering Barley is made from the best selected raw material. From post-harvest it goes through an exhaustive quality control until it reaches the final consumer .
Note : According to Evers & Kent (1994), barley contains carbohydrates, proteins, fats, vitamins and minerals and its composition varies according to the variety and the conditions where the crop is grown. As well as it is used for the treatment of irritative cough, heavy digestions, deficiencies in the secretion of digestive juices, digestive irritations, feverish illnesses, among others.
No artificial colors, preservatives, flavorings or flavors!
Presentation:
Box of 3 filter envelopes of 13.3 g each
Net Weight: 40g